Having your driver's license taken away can be totally disorienting. Our commute routes and means of transportation become practically a biorhythm with our daily routine and habit. It's a relief to know that there are many transportation alternatives in Columbus to choose from nowadays.
Columbus Transportation Alternatives
Bike / Byrd / Lime
The good news for bike riding in Columbus, Ohio is that the city as a whole is relatively flat. This allows a scooter or bike rider to travel farther and without steep inclines. Rental and share services such as Byrd or Lime make it easier than ever to zip around Columbus.
The bad news is that it becomes almost impossible to ride a bike in the winter in Columbus (although some hardcore cyclists do it).
However, bike riding in Columbus is always associated with the bus system. Because almost all buses have bike racks on the front of the bus, if you get tired, encounter inclement weather, or have an emergency while on your bike, you can put the bike on the bus and hop on. Central Ohio Transit Authority (COTA) actually outlines how to bus with a bike in Columbus on their website!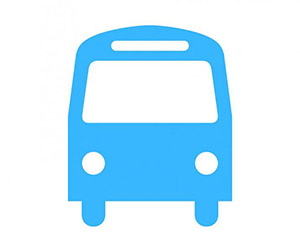 COTA Bus
Speaking of, you can also simply ride the bus! COTA makes doing so a total cakewalk in Columbus. They even have an online bus trip planner to keep you organized, aware of your commute distance, and areas in which you need to walk. Combined with a little walking, you'll be well on your way! Discover the bus stops to the law office of female Columbus criminal defense attorney, Sallynda Rothchild Dennison.
Walk
You can also simply just walk! While totally underrated, this option is one of our favorites.
A mile takes about 15-20 minutes of walking. So if you can fit a good stroll in, this walking thing is something you simply must try! Seriously though, did you know the City of Columbus offers these awesome walking maps of virtually every neighborhood in Columbus? You should check them out!
Walking to and from work allows you to process the workday before you get home and to get in work mode on your way to work. Get great exercise, feel good, live longer, look better, and see all the small details you would not see from riding in a car.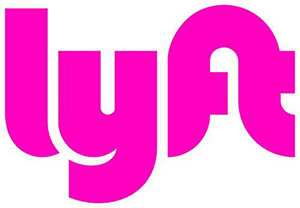 Uber / Lyft
Everyone knows about Uber and Lyft by now… so who needs a car? No one. Not using a car is not something only for those with a suspended license; it is a positive lifestyle. Let's do the math.
What do you pay for your car, your car insurance, your gas, your parking, your maintenance of a car? Now, how many car trips do you really need in a month? Even if you take $200 worth of Uber rides in a month, it's most likely you are coming in with cost savings, living a hip, car-free lifestyle, AND nobody needs to know you have a suspended license!
Rideshare
Whether by car or by cab, there are many ways to get connected and split the cost of transportation:
In what other ways do you commute in Columbus?
Skateboard? Scooter? Throwback rollerblading? We'd love to hear it in the comments!