What is CBD Oil (Cannabidiol)?
CBD is shorthand for the chemical compound called cannabidiol. Despite being distilled from marijuana or hemp, cannabidiol does not contain THC, which is the chemical that gives people a psychoactive high.
Known rather for its other properties, CBD oil is used by many, including senior citizens, to treat many ailments including arthritis pain, anxiety, depression, and cancer-related symptoms.
Having been sold in boutique and health food stores across Dayton and the entire state of Ohio for years now, CBD oil has recently been redefined by the Ohio Pharmacy Board with a new designation.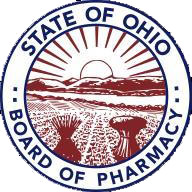 Ohio CBD Law
With a recently issued statement by the Board of Pharmacy in Ohio, CBD is now considered the same as marijuana in the state of Ohio. This means cannabidiol must be bought by a patient with a medical marijuana card at a licensed dispensary and must undergo the same testing procedures and rules as cannabis itself.
Since all other Ohio CBD sales are illegal and with Ohio's Medical Marijuana Program in a state of flux, does that make it totally illegal? No dispensaries are operational yet, so this leaves no one being allowed to own or sell CBD oil or any other "marijuana-related" products.
When Will CBD Oil Be Legal In Ohio?
Originally mandated to be fully operational by September 8, Ohio's Medical Marijuana Program, has had a number of setbacks. Though 56 dispensaries will eventually be open across Ohio, including 5 in Franklin County, the program is now expected to be partially operational by end of 2018.
Track all updates and news from the Ohio Medical Marijuana Control Program on their official website.
Contact a trusted Columbus drug possession lawyer
If you have been arrested for a drug-related offense or are afraid that you may be arrested, it is wise to secure representation from an established criminal defense law firm. At SRD Law Office, in Columbus, we have the resources necessary to mount a formidable defense on your behalf. Call us at 614-228-3413 or contact us online to schedule your free initial consultation with a knowledgeable attorney.